Automotive glass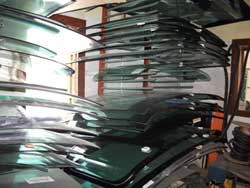 Village Glass & Mirror Ltd. provides automotive services from rock chip
repairs to total windsheild replacement. Rear view and side mirror
installation, door window installation, as well as installation of back sliders
are no problem for us. Our qualified and experianced employees are here
to help you with your automotive needs. We also install windsheild wipers
and headlight bulbs. Village Glass and Mirror offers quality customer care
and fast service so you can drive away satisfied.
We specialize in all types of vehicle window
and mirror needs.
Heavy Equipment Trucks
Semi-Trucks Cars

As we are always looking to provide you with exactly what you need we have included a pdf file for your reference. This allows you to make informed decitions about what you need in a windsheild replacement and allow for our technicians to get you back out on the roads quickly.
The glass in your vehicle is only one area so why stop there? At Village
Glass & Mirror LTD. we also offer products to protect the vinal surfaces in
your car, truck, or recreational transport. Right now you can purchase the
amazing 303 Aerospace Protectant the world's most effective UV
screening product.
This versatile product works on many surfaces including rubber,vinyl,
fiberglass, plastic and is eaven safe for leather. Regular use of 303 prevents
UV fading and discoloration. 303 protected vinyl repels dust, dirt, oils, tree
sap and stains to maintain surface integrity. By using 303 to properly care for
your vinyl and other surfaces they can stay "like new", year after year after
year. Come down to Village Glass & Mirror LTD. to puchase some of this
amazing 303 aerospace protectant today.